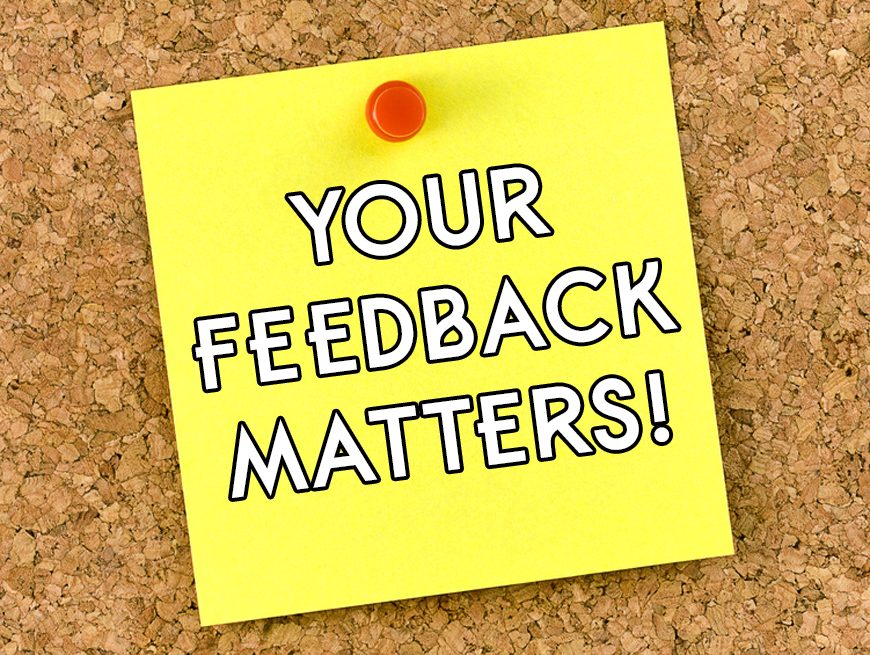 Parent Questionnaire
November 2022
RESULTS: 100 RESPONSES
Strongly Agree

Agree

Disagree

Strongly Disagree

I Don't Know

My child is happy in school

64%

36%

My child feels safe at school

72%

28%

I am made to feel welcome in school

81%

19%

The school understands my child's needs and responds to them

76%

21%

3%

The school makes sure its pupils are well behaved

63%

30%

1%

6%*

The school deals effectively with any incidences of bullying

48%

31%

2%

19%**

My child is taught well at school

76%

23%

1%

My child experiences a wide and varied curriculum at school

79%

21%

My child is making good progress

75%

23%

2%

I am happy with the Religious Education my child receives at school

56%

40%

The school communicates with me effectively about my child's progress

69%

29%

2%

The school communicates with me effectively about school events and activities.

74%

26%

The school responds well to any concerns I raise

68%

30%

2%

The school is well led and managed

81%

19%

Would you recommend St Bridget's to others?

Yes

99%

No

Maybe

1%
* Parents said 'I don't know' as they said they're unsure if pupils behave well or not.
** Parents said 'I don't know' as their child has not experienced bullying and so they are unable to comment.
Parent Questionnaire Comments
I feel there is never a problem with any question asked and my children are happy going to school and finishing school x
Since my son has gone into year 5, I can see obvious development especially this year. His Teacher Mrs Newby is exceptional at know when my son is feeling anxious or "triggered". He's so much happier at school and feeling much more safe and supported. The care from school has been second to none. I cannot thank them enough.
St Bridget's Primary School is providing my child with an excellent education and all members of staff ensure that they build nurturing relationships with the children in their care. This includes the school cook who ensures all children can enjoy the school dinners in light of any dietary requirement as.
Lovely school feel as though my daughter is well cared for and taught by all staff.
Both Lilly and myself love St Bridget's, we moved to Moresby over 2 years ago and both agreed Lilly should not move school. All staff are amazing and thank you so much for all of your support for both Lilly and myself. Everyone is very helpful and welcoming and any concerns raised have been dealt with perfectly. Thank you
The only suggestion I have is better shelter for children in winter months. There is only nursery and reception with a slight shelter. Other than that, extremely happy!
I'm satisfied with the school so far.
Excellent staff, who are very caring and do an excellent job, this includes the ladies in the office, volunteers, kitchen staff, and cleaners. Every member off staff is approachable.
I am very satisfied with the school education and strong support from the teachers and other faculty members. Many thanks to all
My daughter loves attending school, thankyou x
Fantastic learning environment with focus on academic curriculum as well as extra-curricular activities. Various festive, cultural, sport and outdoor events are organized throughout the year. Forest school concept is amazing. School offers lots of learning opportunities, provides a platform that helps build, nurture and prepare kids for life ahead. Via regular parent's evenings, Class Dojo and ParentMail, communication between school and parents are fantastic. Thanks to all amazing teachers, head teacher and staff. A+++++
St Bridget's is a lovely school. And very welcoming. All the staff are very friendly and we are pleased we chose this school for our children. You all do a great job
A fantastic school
Fantastic school & brilliant teachers & staff
Question 8 answered as 'Don't know' as luckily I've never had this issue.
We are so pleased with St Bridget's for welcoming our child and helping him settle so well. The difference it has made to him is night and day. A big thank you from Mr and Mrs Beverley
St Bridget's is a fantastic school with excellent, caring staff. The school is well led and has a friendly, warm and welcoming environment. My son is happy, safe and is making great progress. Dojo, ParentMail and the school website are fantastic ways of communicating but I also know there is always a friendly, helpful voice at the end of the phone if I need to speak to anyone.
Excellent school in all areas. Very supportive. There is genuine care and compassion for every individual child whatever their needs.
Excellent school and staff an absolute credit to the school
Lovely school with good teachers. The school has helped get a SEN diagnosis for one of my children and couldn't be more helpful. Children are taught well and to a high standard.
Malakai has thrived and achieved throughout his years at St Bridget's.
I feel there is never a problem with any question asked and my children are happy going to school and finishing school x